ThemeFuse Review
Company Overview, Pricing, and Features
FirstSiteGuide is supported by our readers. When you purchase via links on our site we may earn a commission.
Read More
Intro
Founded in 2010, ThemeFuse started out with its themes scattered out on different marketplaces. Since then it evolved and opened its own theme shop. However, there isn't much to find out about their beginnings, which can be a good and a bad thing. It looks like their philosophy is quality over quantity, but do they have enough to start with? Let's find out.
Setting up
If you're not sure if ThemeFuse is the right choice for you, don't worry, there are many ways you could test drive the whole ride before you commit. Besides the money back guarantee, there are a couple of free themes and creating an account is absolutely free. Additionally, you can create a test lab SP site where you can play with their framework. Dipping proverbial toes in the WP themes sea has been really a pleasant experience. You can test one of their free themes without an account. If you decide to create an account, all you need to provide is your name and email (and proof that you are not a robot), to which you will be sent your username and password. After login, you are set up with your account. After you pick and buy your theme of choice, you will get it on your email account. Download it from there, upload it to your WordPress website, install a couple of plugins and you are ready to go.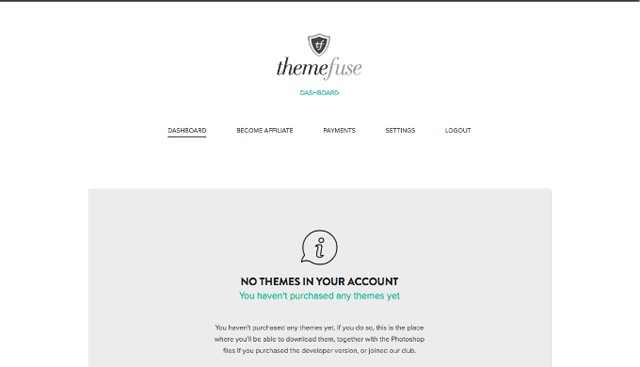 User Friendliness and Functionality
If you are still not sold on their themes, bare in mind that test lab websites will last you only for 48 hours, which is 2 days, so don't make it and forget about it. Use it, because you will get the whole functionality that you need and with it, you can definitely make a decision if ThemeFuse is a right choice for you. And honestly, even if you are known for changing the mind later in the game, with a free theme, account, and money back guarantee, you can test it out up to 30 days. But with its user-friendliness and easy navigation, we think that you will be sold on the whole experience within the test lab's 48 hours.
There are lots of modules that you can work with, but you will have to install their Unyson framework. It is fairly easy to understand and to deal with and the best of all, it is open source. If you never worked with something similar, it will take a bit for you to get used to it, but with its visual drag and drop builder, it is just a matter of time. Additionally, they are multi-language translation ready so if you have international audiences, it will be easy to adapt to certain markets without a hitch (and with translation plugin).
They have two free themes, so you can play with those until you commit to one, or all of them. But their flagship theme must be Core. It is a multipurpose theme that you can play with as much as you want. It is drag and drop with multiple shortcakes and modules that will allow you to really customise your site. It is responsive, just like the rest of their themes. And backup is easily set up so you won't have to worry about losing your design. And there are plenty of options, for all types of WP sites.
What we didn't mention is that you can even get one premium theme for free. How so might you ask? First of all, this is the option for those that did not already have their own hosting. All you have to do is to sign up to host with one of their partners and you will get a premium theme of your choice for free! It is something that you don't see at others WP theme providers and we must say that this was a pleasant surprise. Unfortunately, we already had our hosting setup, but for absolute beginners, if you include installing WordPress during the initial setup, it is really easy and minimalistic way to start with your site. No hassle, only user-friendly service.
Design and Graphics
Currently, there are 51 themes that you can pick from. We counted because their site said "more than 45", so we wanted to be sure, which we must say places them in the average to slightly below an average number of themes. While there are other club memberships with far less WP themes, average in the industry is slightly higher, which can be blamed on their relatively small development team. However, when it comes to design and functionality, they are in the upper half. Responsive and beautiful themes, they really are adapted to the modern mobile internet. Great graphics and easy to understand builder are just top of the nice pile.
As we already mentioned there are plenty themes to choose from, with their flagship Core theme. So whatever your preferences are, from business, portfolio, app development or something completely different, you will be covered. We must mention that there are also themes dedicated to religious sites, which we did not see anywhere else. While religion can be a hot potato topic, we must say that tending to the spiritual side of things is not always a bad idea. After all, even charities need some online presence to thrive, right? Whatever your choice of theme is, customisation is there and it is modern and each of them comes with the live demo and extensive docs.
Support
There is standard support equipment. You will have your documentation for themes and FAQ for other things, and if you are not satisfied without real human interaction, you can submit a ticket or post in support forum. So-called AfterCare support will start when you buy one of their products. There is no live support, but if you are having problems with installing, setting up and customising your themes, for a certain fee, you can ask for help too. Also for the somewhat bigger fee, you can even let them handle your SEO, which can be handy. Before you decide if that's for you, you can ask for a free analysis, which is a handy reference to know if you need SEO help. All in all, there aren't many bad sides to support system, so kudos.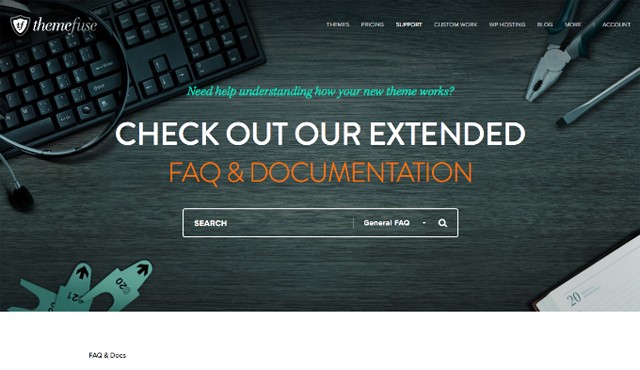 Pricing
There are several payment methods and there is a 30 days money back guarantee. You can purchase one theme with or without hosting or go for theme club option.
Hosted plan will cost you 0$ if you exclude hosting fees with their hosting partners. It will give you demo content, premium support, theme updates, one website and installment of your theme.
Personal plan will cost you $45. It will give you everything from the previous plan, with option to host your website wherever you want.
Developer plan will cost you $99 a year. It will give you everything from previous plans, with unlimited themes and usage on unlimited websites.
Lifetime will cost you one $169 payment. It will get you everything from previous packages, but it will get you a lifetime access to all of the options.
Pros
Test lab
great support
diverse quality themes
Cons
could have more themes
not for the most content heavy websites
"free" Hosted plan
Conclusion
ThemeFuse might be slightly behind when it comes to numbers of themes, considering the rest of the competition, but all in all, that is the only downside that we could find. Its strengths are in the quality and diversity of the themes they have and we can stand behind "quality over quantity" philosophy. It is better to have fewer themes, but functional, customisable and gorgeous, which ThemeFuse themes are. They are very user-friendly and setting up is a breeze and if you can and want to pay, you can let their team do all of the work. With Test lab facility, you can, well, test it all out, so even if you have fear of commitment, you have no excuses. So we will recommend you to try them out because there is really no reason for you not to.